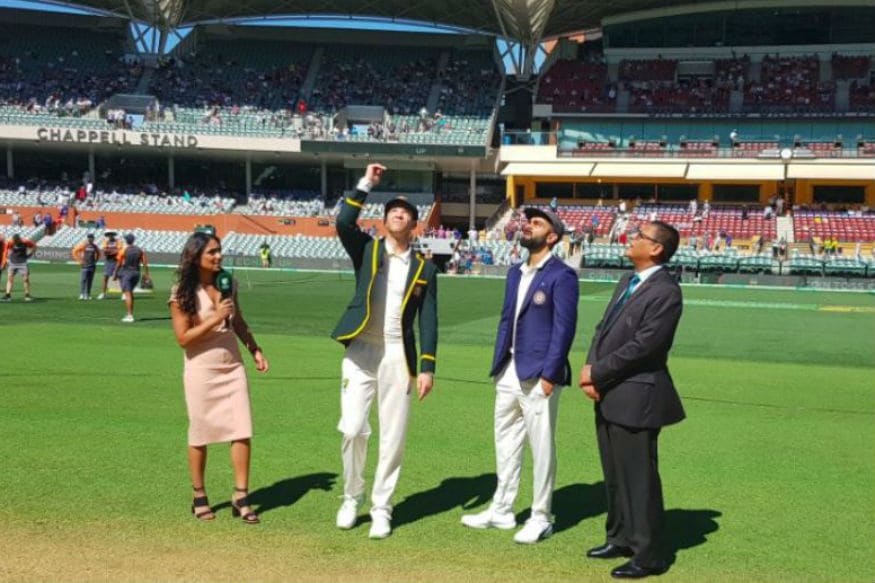 When Virat Kohli won the toss in Adelaide, the whole country breathed a huge sigh of relief. Yes, India was batting first but that was an added advantage. It was the result of the toss which was more crucial in this case than the decision to bat or bowl after – such has been the correlation between winning the toss and winning the match for India under the captaincy of Virat Kohli.So this is the record. Kohli has won the toss in 20 Tests. India has not lost even a single such Test – that is quite a staggering statistic. India has won 17 of these 20 Tests, drawing three. On the other hand, when Kohli loses the toss, India's win percentage goes down to just 34.78% (won 8 and lost 9 such matches).

At Adelaide, India won the toss, and not surprisingly, opted to bat first, which has again been a tried and tested success mantra under Kohli.
In 24 matches where India have batted first, they have won 20 and lost just one – which is an incredible win percentage of 83.33%. This is in stark contrast to when they field first, where the win percentage spirals down to 26.32%.
India have had some good captains over the years but none of them have such a bullish record when they win the toss.
In fact, none of the other Indian skippers have even won 50% of the matches after winning the toss. That Kohli has won 85% of these matches is also a reflection of his judgment and astuteness in reading the pitch and conditions.
Even in Adelaide, India were criticised for opting to bat when conditions suited the bowlers. But despite being 41/4, India found a way to dig themselves out of the hole and win the Test match.
Kohli stands heads and shoulders above his contemporaries too as far as toss-match win percentage is concerned.
The closest that comes to Kohli is New Zealand under Kane Williamson, with 8 wins out of 10 Tests, a win rate of 80%. None of them have won as many Tests as India under Kohli – 17 compared to the next best Joe Root (11). Once again, not a single captain has managed to not lose a single game after the winning the toss in this time frame, once again highlighting how exceptional India have been when the toss spins in their favour.
In fact, in the overseas tours of England and South Africa earlier this year, India lost the toss in all but one Test match. They managed to win the only Test in which they won the toss – against South Africa in Johannesburg. In the nine overseas Tests this year, India won three – at Johannesburg, Nottingham and Adelaide – but they only won the toss twice (in Johannesburg and Adelaide).
Only if Kohli had won more tosses.
First Published: December 12, 2018, 5:30 AM IST