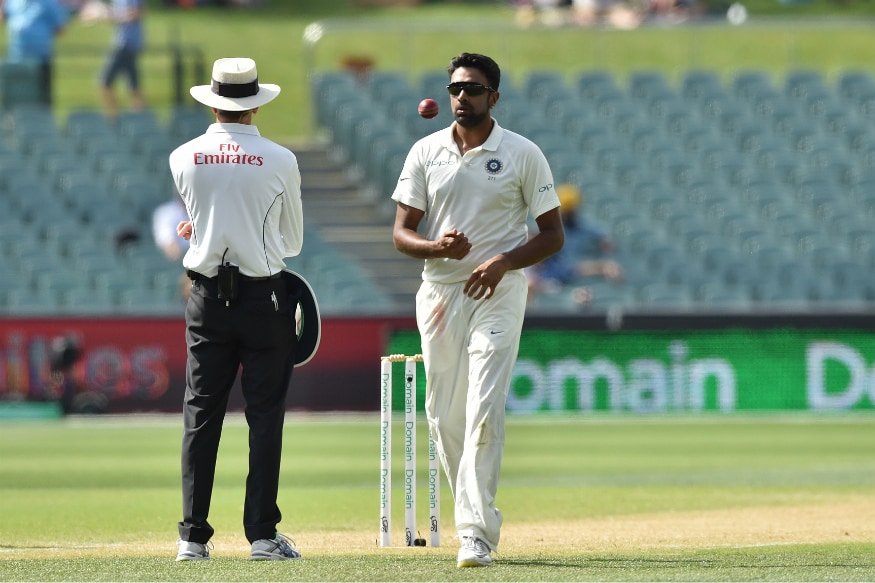 The Nathan Lyon vs Ravichandran Ashwin debate will continue but the presence of four left-handers in Australia's top seven (and two more in the eleven) will give the hosts sleepless nights, or it should, if they have done their homework against Ashwin. The Indian off-spinner has an excellent record against left-handers and this will be a cause of great worry for Australia. Five of Ashwin's six wickets at Adelaide were left-handers – Marcus Harris, Usman Khawaja (twice), Shaun Marsh and Josh Hazlewood.
Ashwin's record against left-handers in SENA (South Africa, England, New Zealand and Australia) nations is very impressive.
Of his 48 wickets in SENA nations, 34 are left-handers. As many as 20 of them have been out 'caught', bamboozled by Ashwin's line and length. He entices them to go for the drive, spinning the ball away and thus inducing the edge.
Cut down to numbers from 2018 alone and it is clear how Ashwin has been predominantly more effective against left-handers. In fact, of his 24 wickets this year in South Africa, England and Australia, an overwhelming majority – 19 – are of left-handers.
Sharp turn and extra bounce have forced the batsmen to either knick to the close in fielders or play a false shot only to be caught in the outfield. Not surprising then, that 13 of Ashwin's 19 left-handers' wickets in 2018 have been out 'caught'.
Ashwin has regularly managed to dismiss the best left-handers in the opposition in SENA countries – the likes of Warner, Shaun Marsh and Khawaja to name a few.
The above list has names of all the players he has dismissed more than once in SENA countries. What is noticeable is the fact that there are only two right-handers on this list – Watson and Lyon. The remaining are all left-handers. What's even more interesting is that seven of the nine left-handers in the list are top-order batsmen which is an indicator of Ashwin's ability and prowess against left-handed batsmen.
With Ashwin finding his groove at Adelaide, Australia might be forced to go back to their drawing board and plan a strategy for their southpaws against the crafty off-spinner.
First Published: December 12, 2018, 4:53 PM IST